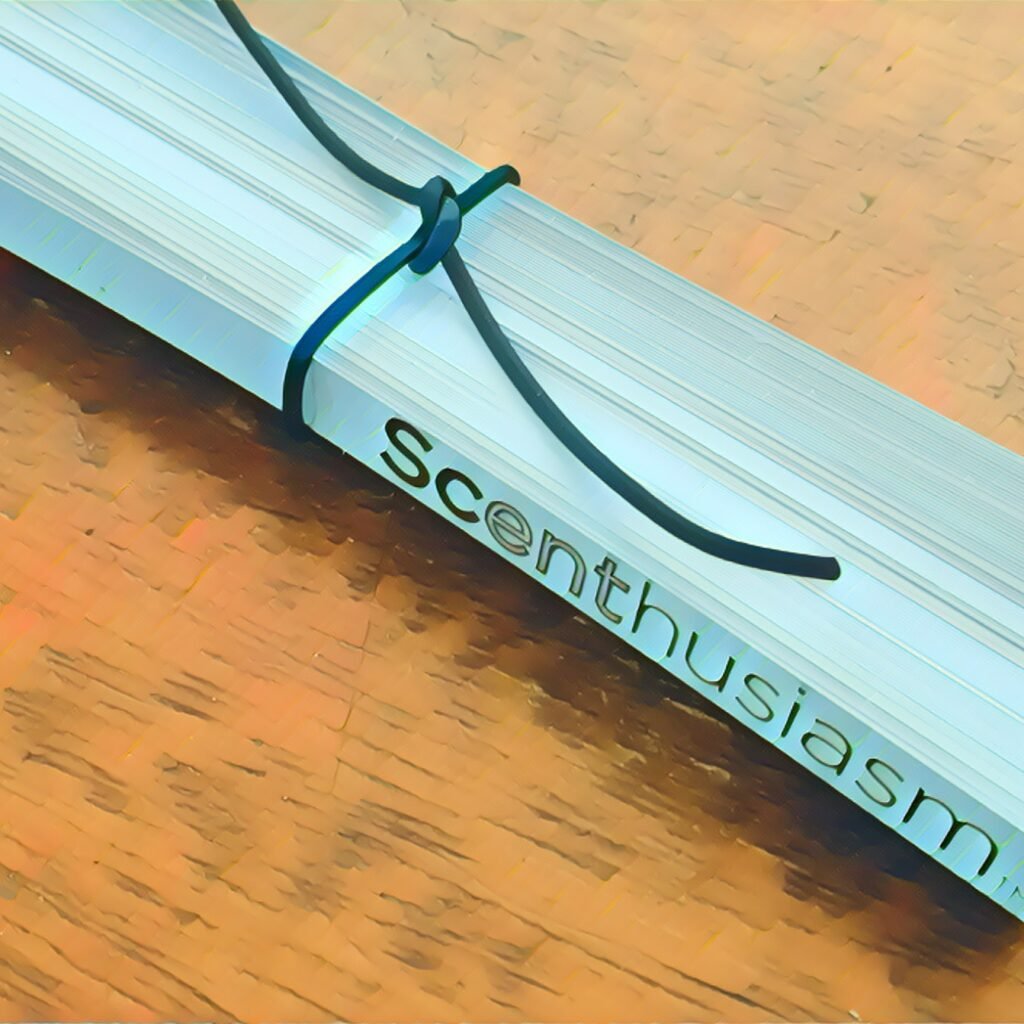 The Essentials
What you'll get:
A downloadable course book, with a guide to fragrance types and the main materials used to make them, plus a series of assignments to help you develop your perfumery skills.
Downloadable scent structure charts, aroma review forms and formula tables.
Three original fragrance formulas for you to blend, then adapt with your choice of materials.
Accords to blend, to improve your fragrance balancing technique.
A series of 15 films with Sarah McCartney, artisan perfumer at 4160Tuesdays, explaining your assignments.
What you'll do:
Smell materials - naturals and synthetics - and learn how to blend them to make balanced accords.
Discover a range of perfume styles and the key materials which define them.
Learn how to increase your fragrance's longevity and diffusiveness.
Create accords and finished fragrances, with the option of using materials you already own or ordering our kit.
Learn how to experiment with crops, create by weight, dilute your materials for your experiments and record your formulas accurately.
Make up 4160Tuesdays best-selling fragrance, The Sexiest Scent on the Planet. Ever. (I.M.H.O.) and personalise it.
The Extension
What you'll get:
The Extension is our follow-on from Week 1 The Essentials, and for people who already have experience making their own fragrances.
In this module we explore more fragrance styles and create 10 new fragrances.
There are five accord and four original fragrance formulas from Sarah McCartney, plus guidance on how to formulate your own versions.
The module is divided into five specialist sessions for exploring materials in depth. Use naturals and synthetics, single aromachemicals and blends, balancing accords, and creating complete fragrances.
Films to accompany each assignment, plus additional insights into ways to improve your perfume making.
We'll investigate scent structure, texture and balance and how to make wearable fragrances.
Florals, including those that don't smell much like flowers, and how to use them in other fragrance types.
Woods, naturals and aromachemicals, and where they fit in perfumery.
Fruits, from top the base notes, citrus, red fruits and soft fruits, naturals and fruity aromachemicals, plus materials which make gourmande accords.
Herbs & Spices, leaves and seeds plus balsamic base notes.
A Challenge, modern materials and new trends. Using materials you haven't included in your fragrances before.
Note: You can cancel and be refunded within 14 days as long as the perfumery materials kit is returned unopened and you have not downloaded any published course materials or watched any of our course videos. If any of the perfumery materials are damaged or faulty we will replace them. Please be sure that this course is for you before you download our copyright workbooks and worksheets, or watch any of our course films. The films on the home page should give you a good idea if our style is for you, and you can email us to ask questions if you're not sure.